ABOUT US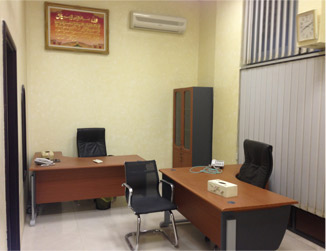 SCS (Safe Contracting & Services) is a General Contracting Company established since January 2010 in Sultanate of Oman. Although it was started with a modest amount of capital, but today we have been at the forefront in every aspect for meeting the demand of the fast growing Industry with a workforce of over 150 employees in the Middle East. We believe strongly in client base business. Hence, the company has structure to target all four pillars of construction (Schedule, Budget, Quality and Hospitality). Also we have a strong Safety and Quality control program and structure to ensure high customer satisfaction.
We have grown exponentially by providing innovative, quality service to our customers and creating value for our stake holders and the society. Today, Safe Contracting & Services is successfully surging forward providing high quality products and services, for all major industrial sectors in Sultanate of Oman and GCC region. We at SCS have the experience, skill, and resources to tackle the most challenging construction under the most demanding schedule.
Value Engineering and Innovation fuel SCS's success. Strong cooperative relationships and team thinking breed innovation. At SCS, "Value Engineering" means creativeness in action. Collaborating with developers, subcontractors, and government authorities, we consistently conceive of new ways to reduce costs, speed up completion, and improve quality.
WHO ARE WE?
At Safe Contracting & Services, we are focused on providing all our services with the highest levels of customer satisfaction ??? we will do everything we can to meet your expectations.
SCS employee???s selection, employee training and periodical inspections are to ensure that our services in your premises will meet your expectation. Our instruction to the staffs involves combination of method of work, which includes hand-on demonstration and printed instruction. This is to ensure that our workers will be able to execute the task given accurately and confidently.
The system employed to monitor our client???s properties and facilities and with our experience enables us to effectively handle the labor demands and the financial requirement of any account we contract. Our personnel management techniques are unique and centered on cost control and provide a quick response to client need as they change throughout the year.
With a variety of offerings to choose from, we???re sure you???ll be happy working with us. Look around our website, www.scs-oman.com and if you have any comments or questions, please feel free to contact us. We hope to see you again! Check back later for new updates to our website. There???s much more to come! (Only for website)
OUR MAJOR CLIENTS

alhosni group

Al Turki Enterprises

kimji Ramdas

Kimjis Marts

Galfar

Larsen & Toubro (oman) LLC

Al-Hassan Group of companies

Photo Center

Bahwan Engineering Group

Tulip Inn Muscat